Introduction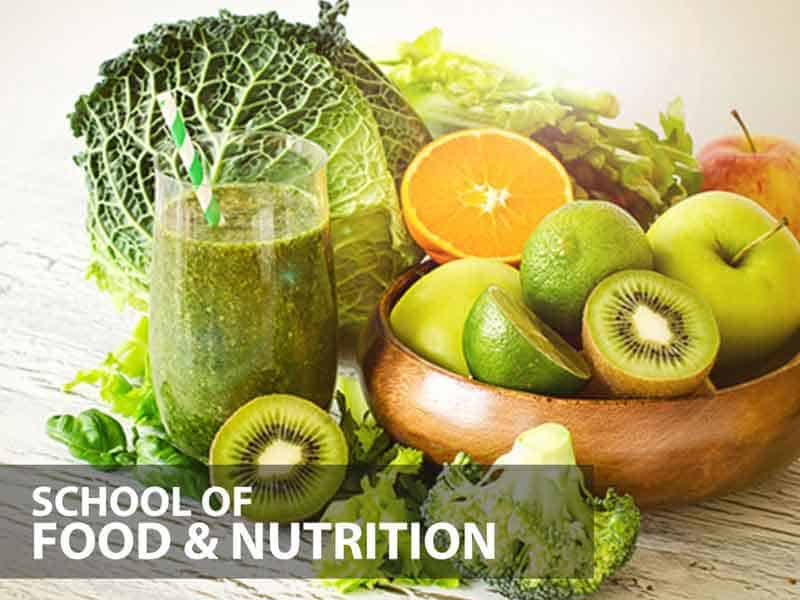 HOD:
Dr. Saleha Hameed
The School of Food & Nutrition at Minhaj University Lahore was established in 2015 and is one of the best and renowned Nutrition department. The outstanding faculty, state-of-the-art building and laboratory facilities, and friendly and dedicated staff members make the Department a pleasant place to study and conduct research. We don't only educate students but also trained them to be a good professional to serve the nation. Our undergraduate courses offer students hands-on science dealing with real-world applications; and world-class internship experiences
Scope of the field (Subjects)
Pakistani population suffering from a variety of nutritional deficiency disorders ranging from protein-calorie malnutrition to specific micro-nutrients in certain areas of the country. Increasing rate of chronic and acute malnutrition in the country is primarily attributed to poverty, high illiteracy among the mothers, food & nutritional insecurity and lack of cutting-edge research to devise local solutions to curb this situation. The present situation demands serious joint efforts with strong political commitment to strengthen the nutritional education, devise proactive interventions for vulnerable population groups such as pregnant and lactating women, young children, elderly and disabled individuals based on indigenous solutions. The long-term and sustainable approach is to prevent and cure diseases with diet management.
Facilities available in the department
hree Laboratories
Departmental library
Career Path
Nutritionists
Nutrition Educationists
Nutrition Consultants
Public Health Nutritionists
Clinical Dieticians
Food Service Administrators
Nutrition and Health Expert
Weight Management Expertise
Therapeutic Diet Planning
Public Sector:
Public Health Departments
School Health & Nutrition Programs
Research and Teaching Institutes
International Organizations: UNICEF, UNDP, WHO, FAO, World Bank
Non-Governmental Organizations
Community Development Program
Motivational speaker
Private Sector:
Multinational Companies
Independent Private Practice
Food Industries
Pharmaceuticals Industry
Hospitality industry
Consultant for Private Companies and Hospitals
Airlines and Railways Services
Catering Services
Health Care Centers
Foreign Countries:
Public health departments in Middle East, Europe etc.
Independent Private Practice as registered dietitians
Programs Offered