Introduction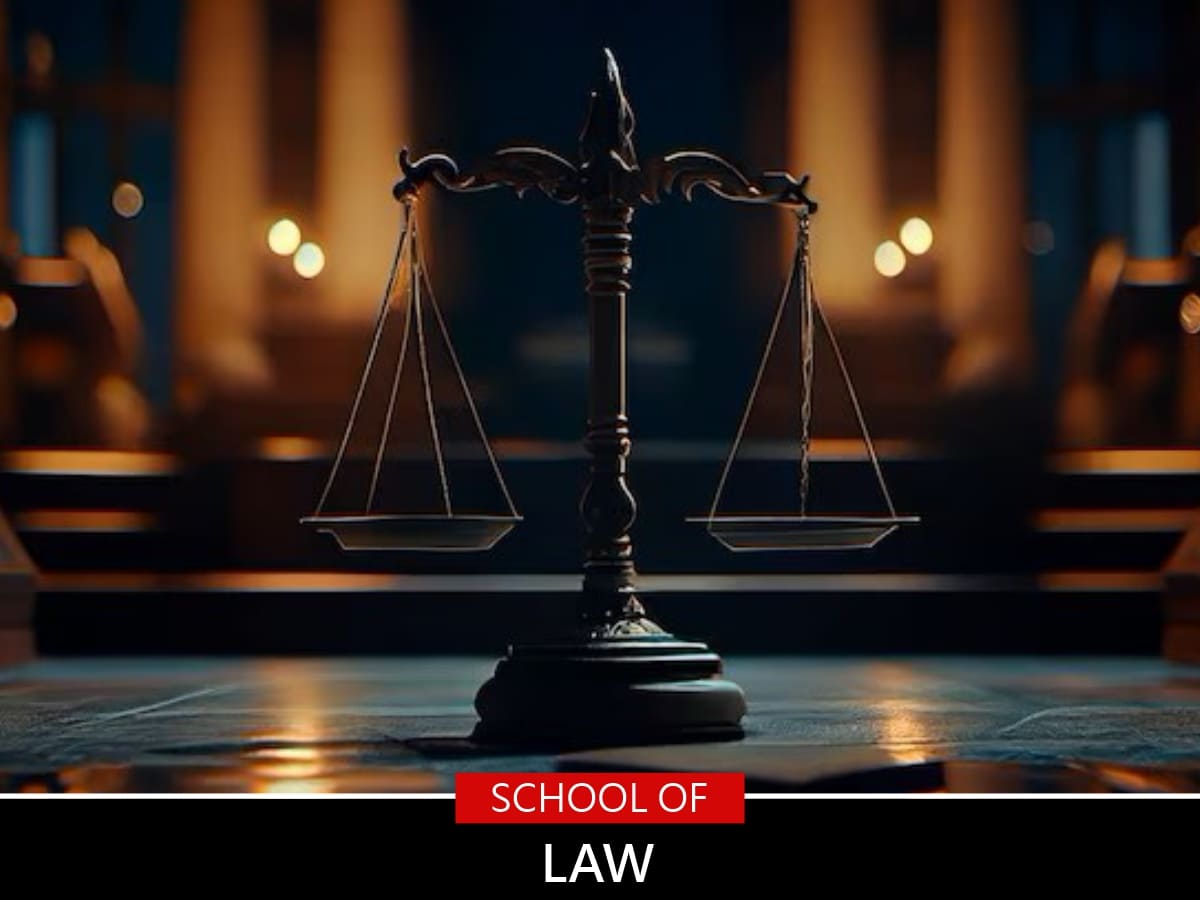 WELCOME TO SCHOOL OF LAW AT MUL
This is your 1st step in rewarding journey to become a Lawyer.
Your rewarding journey to become a Lawyer
Introduction:
As everyone knows that Minhaj ul Quran International is a world renowned and non-profit organization. Minhaj University Lahore (MUL) consisting of 160 Kanals land initially came into existence late nineties. The NOC by Education Department of the Govt. of the Punjab was issued in 1997. But the Charter as degree awarding institute was granted by Govt. of Punjab vide Act No. XII of 2005.
A new Law School at MUL has established to provide open and affordable access to high quality legal education and to set a new precedent. Law School has been recognized by Higher Education Commission (HEC) of Pakistan to provide legal education and NOC has been granted by Pakistan Bar Council (PBC). We at Law School committed to follow all rules and regulations as provided by HEC, PBC and August Supreme Court of Pakistan about providing LLB – 5 years degree education our school of Law setup is designed to provide students with legal knowledge and skills necessary to achieve position of legal professionals enabling them to lead rewarding and creative lives.
As MUL is well recognized Nationally and Internationally for best practices in the development of professionals in education, formal research, scholarships and educational access in related fields. Hence we are hoping same in legal field too. As studying law for the first time is challenging after completing only intermediate level study. Most of students come with a blank slate in law courses like C.P.C, Cr.PC, Tort, Jurisprudence, Contracts, Evidence, Drafting and International Law etc. Here at School of Law you can start studies with confidence to achieve your full potential in your law degree. Now you are joining a vibrant and inclusive community of law students and professional of highest caliber.
Law, Legal Education and Lawyers:
Law
plays a significant role in the process of Socio-economics progress of the country. It aims to provide all the citizens political, social and economic justice. Law governs societies without of the world is nothing but chaos…
Law is the basic tool to maintain peace and order in the society and protect fundamental rights of people. Law is perceived as central to maintain social stability, secure liabilities and build a just society as well as advancing economics prosperity.
A Lawyer
is a product of legal education would be able to contribute to national development and social change in a much more constructive manner. Lawyer plays a pivotal role in the establishment of just and fair society achieving the ultimate goal of rule of law.
Legal Education
ensures that the legal persons are able to discharge their duty towards a society without any hesitation. As we know that the civilized and organized society can only be built through education generally and particularly legal education. Lacking in the legal education will cause a chaotic situation in the social justice system. Richard Grimes suggest the definition of "legal education" from the eyes of social justice as,
"
Providing students with an opportunity to extract the maximum learning possible from their law school experience through the provision, amongst other things, of experiential methods that enable students to actively engage in and take responsibility for their education, apply theory to practice and develop a set of transferable and "lawyering" skills (thereby aiding employability prospects). Apart from the point that students and implication, wider society might be said to deserve "good" and effective education
per se
both are directly or indirectly consumers and have a legal right to such".
Unfortunately, legal education in Pakistan is of very poor quality as observed by Supreme Court of Pakistan in judgement dated in Pakistan Bar Council Vc \Federation of Pakistan (PLD 2007 SC 394) as
"The poor quality of legal education in the country is taking its tool on the bench, the Bar and ultimately on the quality of justice".
DEMAND OF LAW GRADUATES
As we know that the field of Law has been expended beyond the "courts" now a days. Today, law professionals play variety of roles such as lawyers, judges, jurists, legislators, policy makers, business consultants, legal advisors, mediators, law reformer, human rights activists legal academicians and so many other. This expansion in the role of legal professionals demands production of skilled intellectual legal products, having deep understanding of interdisciplinary courses.
Hence, legal graduates are in high demand in the legal market. So being legal professionals means investing in your future. Graduates go on to have successful, interesting and varied careers in a range of job sectors, including private practice, academia, NGOs, financial institutions, the civil services and regulatory, research and policy making bodies, both in Pakistan and overseas join big and small Law firms also.
The law program can set you on the path of becoming a magistrate, civil judge, additional session judge, judge of special courts, public prosecutor or arbitrator. Moreover, lawyers may apply for faculty positions in law colleges, institutions and universities.
Why Need MUL Law School
When we see the legal market, we found and see:
That there is a sworn of public and private law colleges and institutes in the market. Unfortunately some of these are imparting quality education, whereas most of them are operating for commercial gain and pursued more profits.
One of legal experts said that, "Health of legal education in Pakistan appears to be taking its last signs".
Unfortunately legal education is Pakistan is deteriorated in terms of its quality day by day.
Most of products produced by these institution i.e. law graduates are not so competent to fit in legal market and are unable to deliver what is expected.
Most of new lawyers produced by these law institutions are not as prepared as they could be discharge the responsibilities of law practice.
In this situation, the Law School at MUL has established and started to impart legal education to cater the growing needs of a quality legal education in Pakistan. Our aim is to produce reliable and trust worthy legal professionals to gain the "lost professional reputation" in the legal market of Pakistan.
As you have decided to become Lawyer, now a daunting task is to decide right institute. Law School at MUL fits you as here, you will experience the power of a legal education by learning to think like a Lawyer. It is the right school to take a start on rewarding legal academic path, and to a complete lawyer.
WE AT SCHOOL OF LAW
Law School at MUL is a place of learning where excellence is nurtured and pursued to produce professionals. We at School of Law committed at our part;
To provide quality legal education as per standard laid down by HEC & PBC.
To train our graduates not only impart statutory knowledge, but develop skills, competencies and value for ethics in Law.
To develop and enhance analytical, critical thinking, problem solving, language, IT and soft skills of students.
To prepare the professionals equipped with skills, to meet the needs of the legal market through quality education at an affordable cost.
To prepare the best professions who can meet the legal requirements in different public & private sectors and to meet the need of legal fraternity and judiciary.
Our Priority
Our priority at School of Law is not "Profit Earning" but is:
Producing lawyers to serve the nations.
Producing quality legal education
To equip students with comprehensive knowledge & professional skills.
To promote legal research
Our Teaching Methodology
A successful lawyer is not who knows what is law by memorizes the "Principles of Law" only but who knows where to find the relevant law when needed. Typically our teaching methodology shall also be based on lectures and tutorials classes etc. However this is done by providing an interesting and energetic class atmosphere. Through our unique method the students shall be trained and facilitated with an understanding of legal principles and concepts. Furthermore, students shall be trained to apply the relevant legal knowledge and skills to solve legal problems. On top of that the students shall be made able to demonstrate good drafting and advocacy skills. However, modern teaching methodologies including case studies, research paper, presentations legal clinics, mock trials and moot courts shall also be applied. Students shall be prepared to be able to start thinking out of the box and like Layers.
Information Technology shall be used as an aiding tool to impart legal education. Students shall be trained how to access the online legal resources and extract information for conducting online legal research.
Our Teaching Methodology have been designed by keeping in view the needs of the lawyers of tomorrow. It is to develop analytical and critical abilities, and sound language skills in law graduates. This will also help consequently to develop the research culture. The August Supreme Court of Pakistan declared in its judgement in Pakistan Bar Council VS. the Federal Government & others (DLD 2007 SC 394) that
These words of Supreme Court shows that the profession of Advocacy for its success in legal market required both academic studies as well as vocational training. The curriculum having combination of these two may be more beneficial than any other one. USA model of legal education being a "blend of academic and vocational training" is more beneficial for students. We at School of Law shall also adopt the same with adding more practical aspect in it according to needs of our country.
CMS at School of Law
Students will be able to access information about following through CMS facility provided by School of Law to students.
View their course time table
View their course Modules, lectures, notes provided by teachers
View their fee details
View their attendances
View their academic record
View their examination results
And many others….
FACILITIES
Following facilities are available at the school of law details of which provided later on:
Wi-Fi Building (2) Well-furnished Class Rooms (3) Fully equipped IT Lab (4) A wonderful Seminar Hall (5) Medical, (6) Faculty Room (8) Staff Office (9) Common Room (10) Worth Seeing Mosque
Moot Court Room
Mooting is a form of an artificial court proceeding similar to that of actual practiced by creating court scenario in moot court room at School of Law. A purpose built moot court room is dedicated at school of law to demonstrate court room activities to inculcate the confidence in students. Here in this "court' training of Mock Trial is provided. Student learns; case analyses and case strategy by demonstrating different activities such as, witness handling, advancing arguments etc. Actual courts visit are integral part of this method. A legal problem is supplied to the participant to prepare the legal solution of the same and to present it in Moot Court room, by conducting mock trial. Our experts have a full-fledge plan of this activity. This activity includes trial court proceeding as well as appellate court.
Guest Faculty Speakers
The distinguished guest faculty speakers (from inland & overseas) shall be invited from the legal market to enrich the students with their experiences. This will help us to gain our aim of reshape legal education in Pakistan in our institutional capacity.
As Lawyers are not made from book alone, but through their experience in the outside world.
A Leading Library of the Law
Law School have its exclusive library of law having required numbers of books as per HEC & PBC. It is also connected with main, Ibn-e-Sina Library at MUL. Which consists of about volumes consisting of courses books, reference books, hand books, journals and encyclopedias. There is separate high-tech library section which provides direct access to e-resources i.e. books and journals.. Delecated law library have the extensive collection of electronic and traditional resources to meet legal information needs where students direct access.
Eligibility for Admissions
Currently admissions are offered in LLB 5 years program and LLB only. Keeping in view the HEC Rules regarding this, PBC rules and the judgement of S.C dated Following is the eligibility for admission in 5 years LLB program at MUL.
Pre-requisite for admission: FA / FSc., A Level or Equivalent
Minimum 50% marks in FA/FSc/A level
Minimum 50% marks in LAT
To facilitate students, the management of School of Law has digitalized its entire admission process online, however on campus admission forms are also available.
Note:
In case delay of LAT or result of intermediate is delayed, student can apply, however admission shall be subject to clearance both exams during 1
st
semester.
LLB 5 Years Program
A five years LLB program that has been introduced by PBC in place of three years LLB program with aim to impart more comprehensive legal education. By virtue of PBC Education Rules 2015, PBC will be responsible to regulate this program. Now, students who seek to pursue a law degree may seek admission in five years LLB program with minimum qualification of intermediate and on the basis of merit.
LLB five years program follows the curriculum, learning objectives and learning outcomes approved by HEC and PBC.
The breadth and depth of the curriculum of LLB-5 years program has been provided by HEC.
Duration, Course Credit Hours
The LLB Curriculum provided by HEC specifies 56 courses 166 total credit hours to be completed in five years. Where a semester duration is of 15 to 18 weeks and course load per semester is 15 to 18 credit hours. Accordingly, the number of courses per semester is 5 to 8.
A student will takes,
10 compulsory courses of 28 credits,
8 general and non-law courses of 24 credits
30 law specific and major courses of 90 credits along with 4 elective course his/her choice of 12 credits. He/she sall have also a research project, dissertation and internship. This has been provided in tabulated form by HEC as under:
STANDARDIZED TEMPLATE OF STUDIES FOR FIVE-YEAR LLB DEGREE PROGRAMME
Sr. No.
Categories

No. of Course

Min – Max

Credit Hours

Min - Max

1.
Compulsory Requirement (No Choice)
10 – 10
28 – 28
2
General and Foundation Courses
08 – 08
24 – 24
3
Discipline Specific Major Courses including Research Project
/Internship
34 – 34
102 – 102
4
Electives within the major
04 – 04
12 – 12
Total
56 – 56
166 – 166
Learning Objectives
Learning Objectives has been explained in curriculum of LLB (5 Years)
Revised by HEC on page no. 15 as under:
"The NCRC in Law focused on the Learning Objectives of the LLB degree program. It held in-depth discussions on the questions of the structure and content of the existing LLB (5-year) degree program and its learning outcome. The participants agreed that the structure and course contents of the LLB degree should be such as to:
Inculcate in students a broad understanding of the social, political and economic contexts within which the Pakistani and global legal system operates;
Equip students with knowledge and understanding of the fundamental doctrines and principles of Law; and
Develop the intellectual and practical skills necessary for employment in the legal profession and other careers."
Learning Outcomes
Similarly "Learning Outcomes" has also been explained in curriculum of LLB (5 Years) revised by HEC on page no. 15 as under:
"The participants suggested that the course contents and the teaching methodology should place emphasis upon the acquisition and development of a wide range of intellectual and practical skills of students so that they can analyze, evaluate, synthesize and apply conceptual information to practical legal problems. It was agreed that attention is needed to develop the intellectual and practical skills and in particular law students should be able to develop and demonstrate independent thinking, plan and carry out independent research and apply basic legal research skills and research techniques. In addition to that the course contents and the teaching methodology should be such so as to develop the written and oral skills of the students, build their capacity to problem-solving and expand their knowledge of information technology."
During initial two years of LLB five years program, foundation / basic courses are being taught including Introduction of Sociology, Principles of Political Science, Introduction to Logical and Reasoning, and Introduction to Psychology; whereas, prescribed law courses are usually being taught during last three years.
Programs Offered