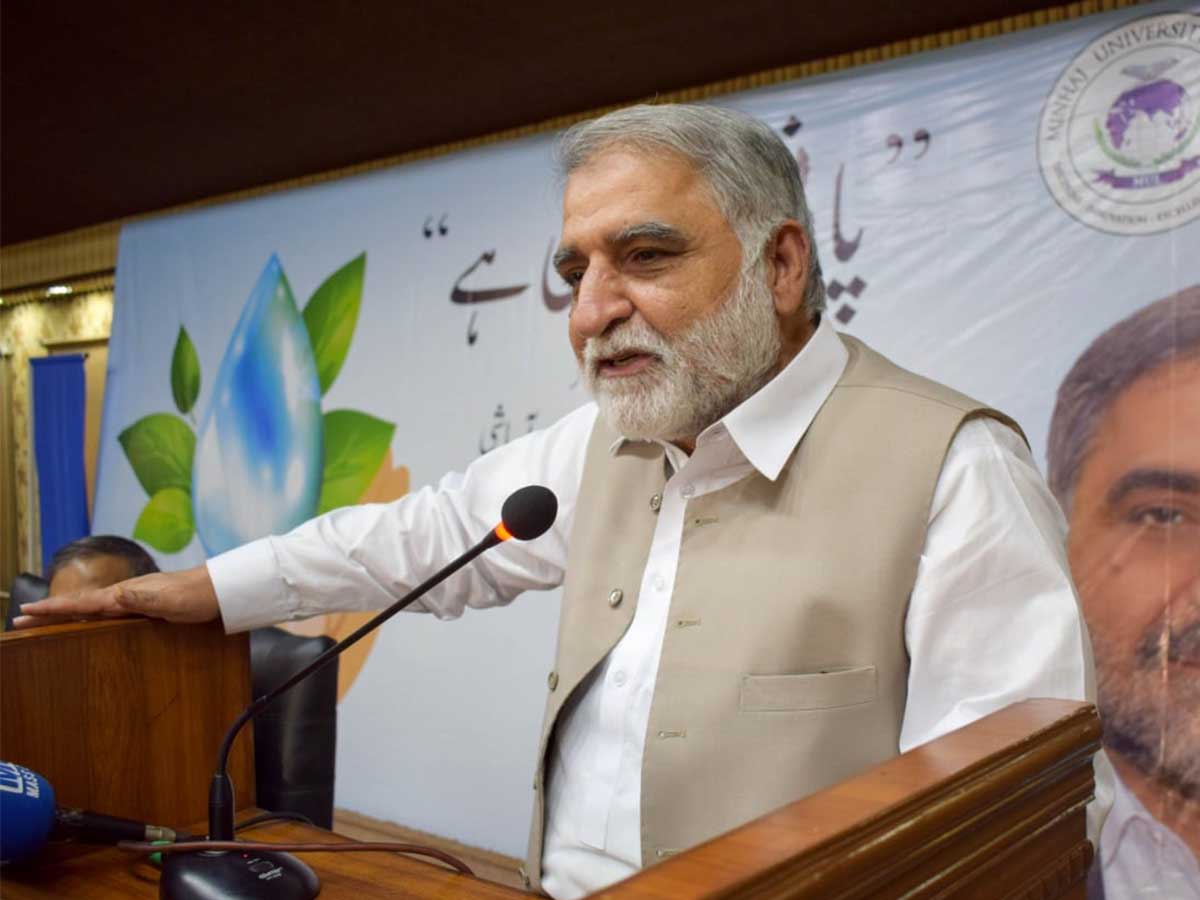 At Minhaj University Lahore, a seminar on "Water is Life" was organized by the Department of Food and Nutrition with the collaboration of the Seekers Club of MUL. Minister for Irrigation Punjab, Muhammad Mohsin Khan Leghari was the Guest Speaker. The purpose of the seminar was to create awareness to prevent wastage of water resources. Provincial Minister comprehended the lecture by stating that water cannot be imported since it only comes from natural reserves; therefore, it must be taken care of and the young generation must act as ambassadors for the conservation of the water. He categorically emphasized the bitter reality to admit the fact that water is not infinite it is finite. With the increasing rate of the population globally the water resources are squeezing. Pakistan has an abundance of water resources; but, there is a need to implement the policies and ways on top priority to restore the water.

In his message to youth, he said that the young generation should make it a moral obligation to keep a check on the wastage of water. An individual cannot dig a canal but must learn not to make lavish use of water at the home front. He said since the daily use of water in most areas is not charged therefore we don't realize its worth. He said, believe me, the next war in the world may be on the issue of captivating water resources.
Dr. Sajid Mehmood Shahzad, Vice-Chancellor while endorsing the point of view of the guest speaker said there is a need for collective efforts to protect the quality and quantity of our water properties and for this, the universities should play their vital role as Minhaj is already adapting this practice and arranging such lectures for mass awareness on the conservation of the water resources.