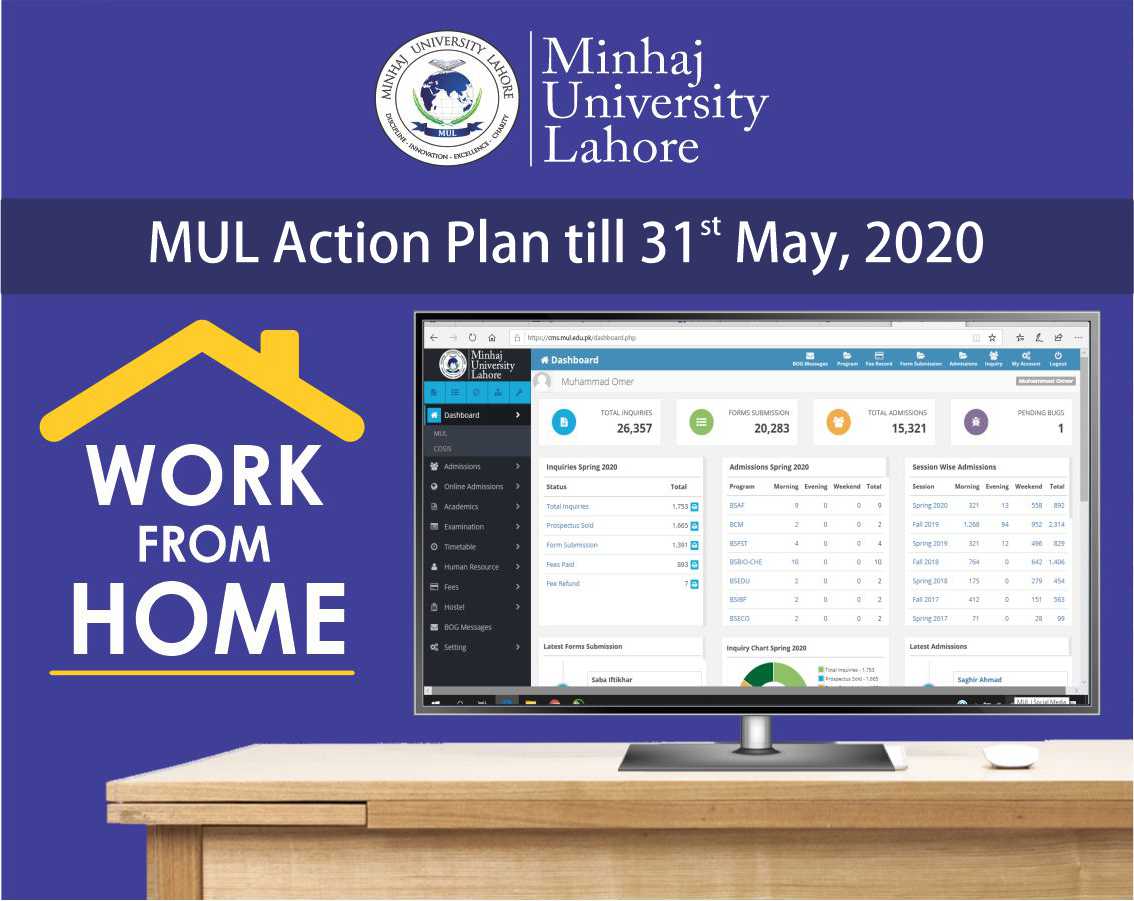 MUL has decided to follow below action plan during the closure of University till 31st May, 2020 due to pandemic of COVID-19.
All administrative, faculty and non-teaching staff will work from home.
All the official communications will be carried out through official email addresses.
The Directorate of Academics will ensure the start of ONLINE Classes as per the following schedule.
Morning & Evening Classes 6th April 2020
Weekend Classes 10th April 2020
The Directorate of Academics will be issuing guidelines related to the ONLINE Classes from time to time.
Latest Academic Calendar for Spring 2020 will also be prepared by Directorate of Academics for further approval of the Vice Chancellor and notification by the Registrar office.
The heads of the departments will continue supervising their departmental work by facilitating their students and their faculty to ensure the start of ONLINE Classes from 6th April 2020.
The clerks of different departments will continue doing their official work under the supervision of their departments from their homes.
The guidelines and codes of conducts for online classes issued by the Directorate of Academics shall be followed in letter and spirit by all heads, faculty members and students.