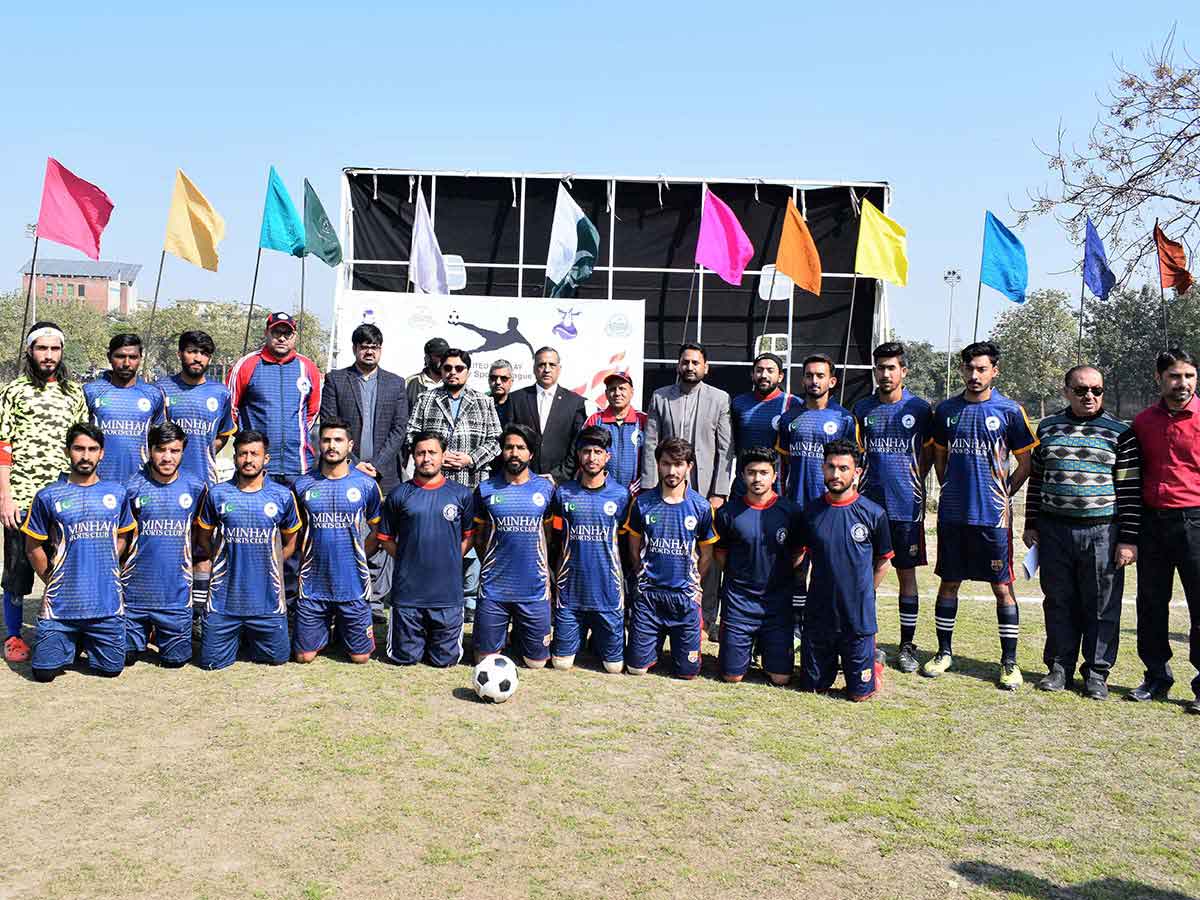 The Sports Department of Minhaj University Lahore has been participating in the grand University Sports League (USL 2020) with motto,'' United We play" in collaboration with Higher Education Department of Punjab (HED). The organizers of the event are,Mr, Fahad Sarwar, Deputy Director of Sports, New Campas. Ch. Munier Hussain, Deputy Director, old campus and Mr.Abid Aslam. Coordinator, Sports Department, MUL.Mr, Shabaz Ibrahim, focal person, Patriot league specially graced the event.
Dr Hussain Mohi-ud-Din Qadri, Deputy Chairman BOG and Dr. Sajid Mahmood Vice-Chancellor, MUL inaugurated the University Sports League matches at Minhaj University Township Whites Cricket club ground on February 13th
Initially, the two teams of Minhaj University participated at this occasion that of Cricket and football to play with University of Faisalabad(Cricket Match) and Namal University Mian Wali( football match) respectively.
The Deputy Chairman while inspiring the motivational level of the students said,'' When you step out on that field then everyone is equal. Their real Talent is sportsmanship, The other team may be more talented than you; but, if you play by being focused on the game with a heart to win; then no one can defeat you."
The Vice-Chancellor endorsed the efforts of Sports Department for organizing such events and in his message to players said,'' Minhajians are future of Pakistan and there are born to win; but, failure and success are part of life and sports. Play with a positive attitude and like a real sportsman. The success will come to you itself,''
The two matches were very sensational. All the teams played well and finally, the University of Faisalabad won the cricket match by 08 wickets. The football team of Minhaj University Lahore brought success to Minhaj by winning the match by 3-2 goals.