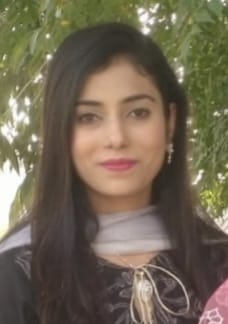 Zaib un Nisa
Lecturer
Contact Details:
Education
MS Chemistry, NUST, Islamabad (2018)
Publications
Visible light active Nitrogen and cobalt co-doped TiO2 nanoparticles: synthesis, characterization and photocatalytic activity.
Journal Name: Environmental Science and Pollution Research

Synthesis and Characterization of an Fe2O3-Decorated g-C3N4 Heterostructure for the Photocatalytic Removal of MO
Journal Name: Molecules

Visible Light Driven Se+4 Doped TiO2 Nanocatalysts for Enhanced Photocataytic Activity against Methyl Orange and Glyphosate.
Journal Name: Frontiers of catalysis.