School of Commerce & Accountancy
School of Commerce & Accountancy
Introduction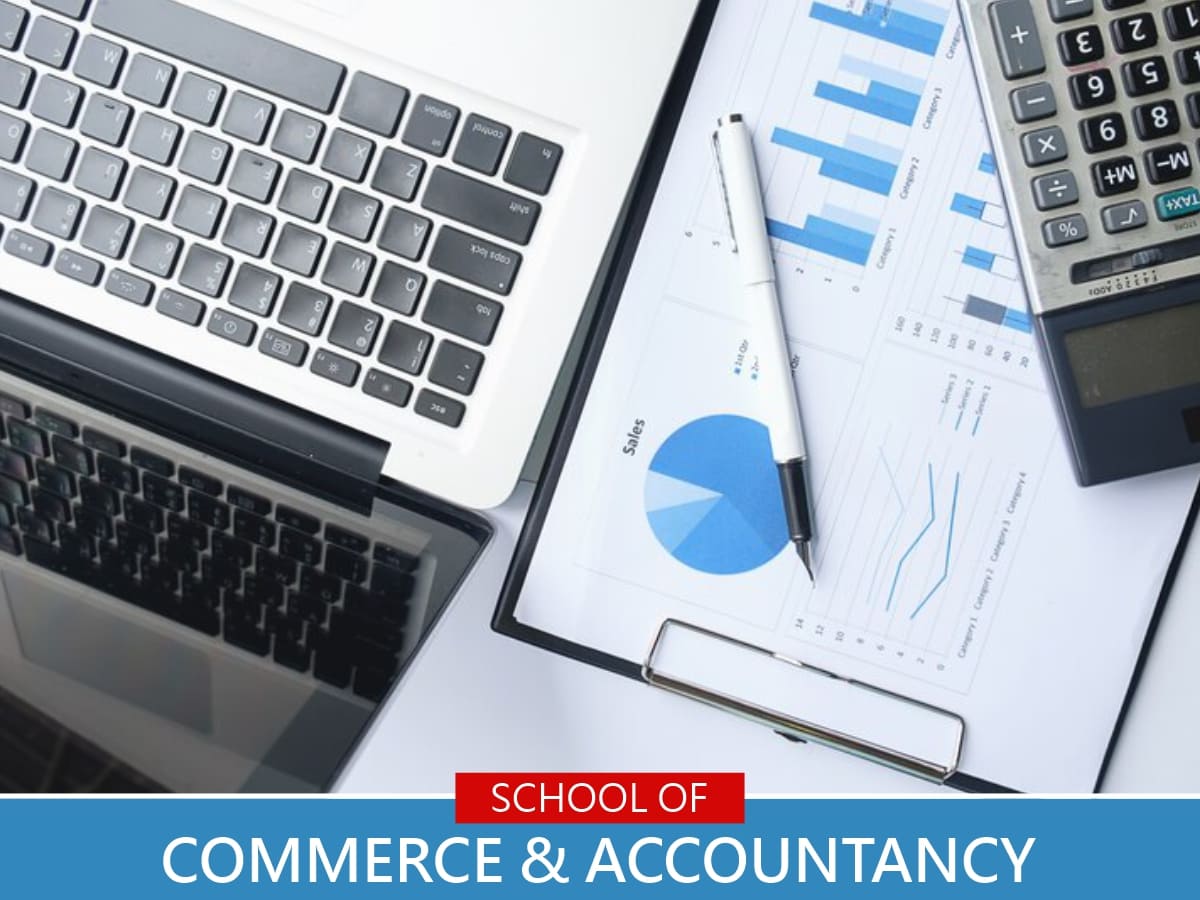 HOD:
Dr.Muhammad Ishfaq
It gives me immense pleasure to introduce you to the school of commerce and accountancy, a premier institute of business education. It is a private sector institute with an aim to impart high-quality knowledge in students with affordable fee structure.
It is, since its inception, that the creation and dissemination of quality knowledge is the basic premise of the school. It can be witnessed by looking at the alumni of the school of commerce and accountancy, who have been holding the highest seats of conceit and recognition in the country. We have been providing the best students to the industry ranging from public to private sector. We also have a long list of entrepreneurs who have contributed to the development of business across the country. Considering its sumptuous past, the school values the mutable trends in economic, social and educational horizons and settles its academic directions accordingly.
Currently, our school is focusing on delivering hands-on knowledge to its students, by aligning education with real-world needs of industry and society. It is, therefore, academic, mental, physical and psychological grooming has always been the main goalmouth at our end.
For this purpose, the school is equipped with technologically developed computer labs, classrooms and library, in its academic block. The school of commerce feels pride in having a faculty which is no doubt "Crème de la Crème", a beautiful blend of experience and energy.
We wish the very best for all those students who will be blessed to have admission at the school of commerce and accountancy. All these fellows are encouraged to prepare yourself mentally to be part of a rigorous process where you will exhilarated, groomed, bestowed upon and prepared for future endeavours.
The school of commerce and accountancy (SCA) is offering courses specialization in commerce, accounting, banking and finance which are of critical importance for all operational areas of private and public organizations. The major commerce and finance courses provide the basis for further study for professional degrees. Our courses are market driven and every effort is made to provide quality education to enable the students to compete successfully for jobs in the specialized fields. Our graduates after completing education are very successfully meeting jobs induction requirements for challenging jobs in national and multinational corporations. In order to develop a professional career, the students are equipped with tools and techniques of accounting and financial management in a broad management research project, case studies and analytical and critical decision making. The students qualifying BS shall get exemption of three stages out of 6 for ICMA and 3 papers for C.A exam.
Programs Offered