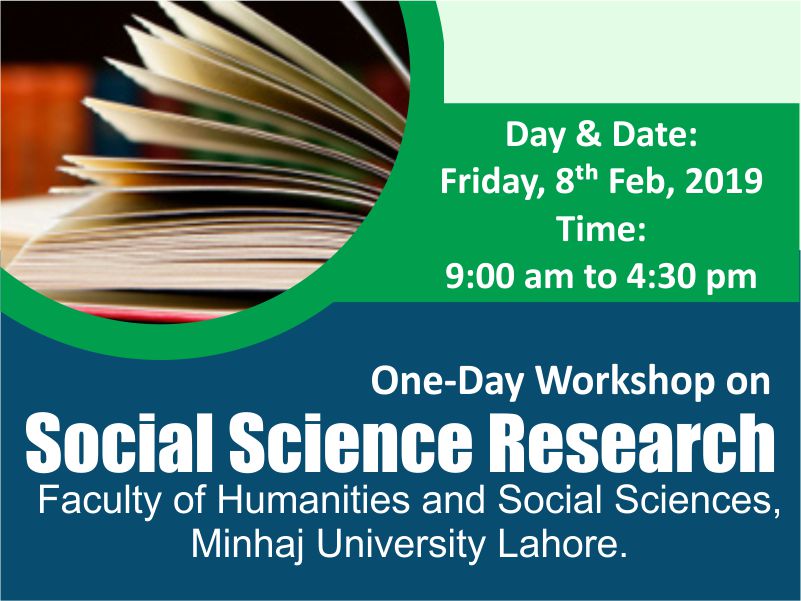 Center for Research & Development (CRD) in Collaboration with Quality Enhancement Cell (QEC) had organized One Day Workshop on Writing of Research Proposal for the Faculty of Social Sciences, Humanities and Economics & Management Sciences on Friday 8th February 2019 and keeping in sequence a 2nd Workshop was organized for the Faculty of Basic Sciences, Mathematics & Statistics, Allied Sciences, Engineering & Technology, Computer Sciences & IT and School of English on Friday 29th March 2019 at Minhaj University Lahore.
The purpose of this workshop is to equip researchers with cutting edge techniques of modern day research. This will help in enhancing quality of degree programs by allowing our respected participants to further enhance their research thought. The theme of workshop is focusing on building a rationale link of academic publishing with career goals.
Speaker addressing the workshop were:
Dr. Muhammad Shahid Soroya, Pro Vice Chancellor, Minhaj University Lahore
Dr. Khurram Shahzad, Director Academics, Minhaj University Lahore
Prof. Dr. Khawaja Alqma, Dean Social Sciences, Minhaj University Lahore
Mr. Zaheer Ahmad, Director Libraries, Minhaj University Lahore.