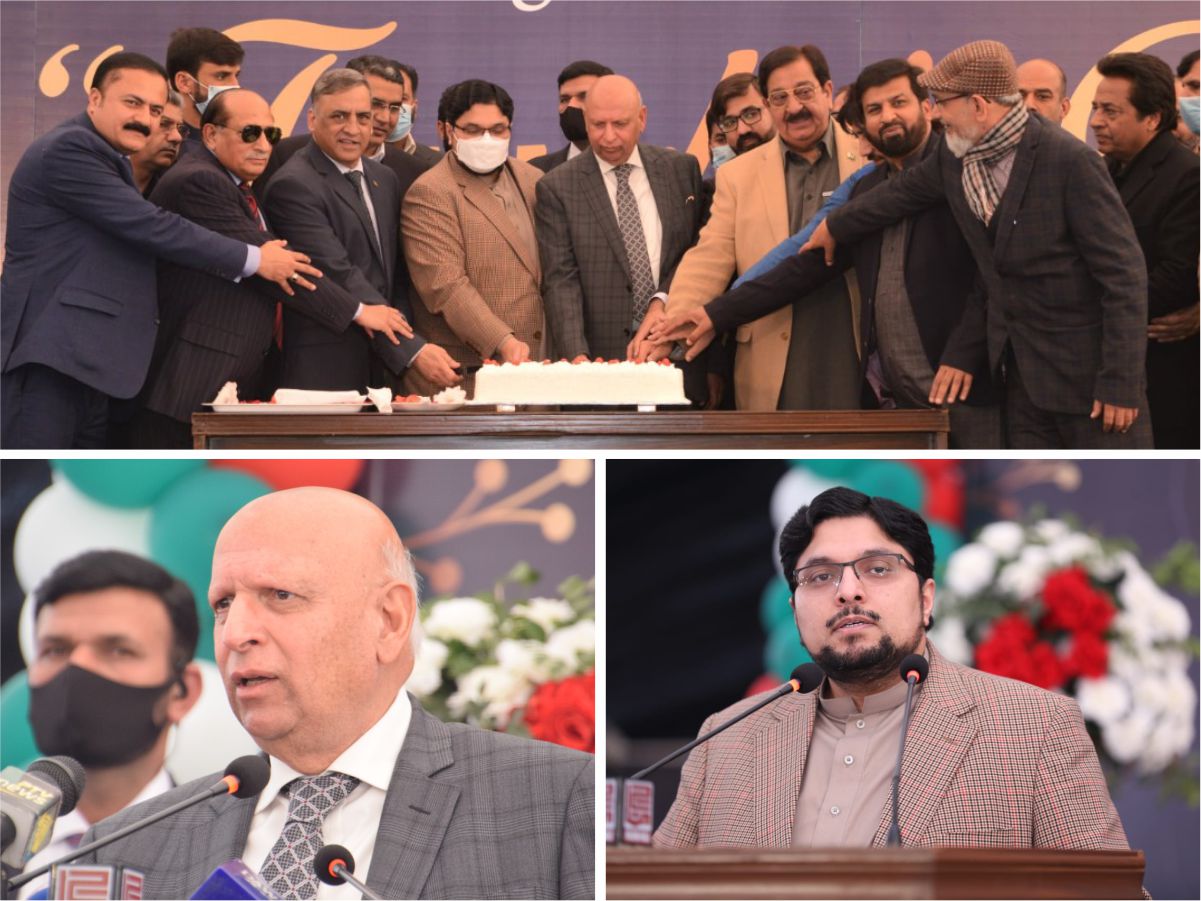 The Founders Day was organized to celebrate the jubilance of 71 birthday of Shaykh-ul- Islam Prof. Dr. Muhammad Tahir-ul- Qadri, Chairman BOG, MUL. The Chief Guest was honorable Chaudhry Muhammad Sarwar, Governor of Punjab. He expressed his delight over his friendship with Prof. Dr. Muhammad Tahir-ul-Qadri which has been knotted almost for 30 years.



Dr. Hussain Mohi-ud-Din Qadri, Deputy Chairman BOG, MUL presided over the ceremony. In his address, he highlighted the services of Shaykh-ul-Islam Dr. Muhammad Tahir-ul-Qadri for the promotion of knowledge and peace.

Dr. Sajid Mahmood Shahzad, Vice-Chancellor, MUL paid rich tribute to Shaykh-ul- Islam for his great scholarly and religious services.

On the occasion of Founder's Day Dr. Muhammad Mumtaz ul Hassan from School of Islamic Studies received Research Excellence Award, Dr. Nadia Jabbin from School of Botany won Best Research Science & Technology Award and Dr.Ijaz Aslam from School of Islamic Economics, Banking & Finance won Best Research Social Science Award while Mr. Waqas Shair, Lecturer School of Economics & Finance won the Best Teacher Award.

There was a lucky draw for Umrah. Miss Memona Kanwal from the teaching staff, Miss. Hina Shahzadi from non-teaching staff and student Mr. Shehar Yar Mohammad were lucky winners

On this jubilant occasion, a special fee discount was offered for Spring Admission 2022 and 17 students were awarded scholarships under Dr. Tahir-ul-Qadri Merit Scholarship at the ceremony.

A cake-cutting ceremony was also held in which participated all the distinguished guests and faculty members. World-renowned classical singer Ustad Hamid Ali Khan, filmmaker, director Syed Noor, renowned comedians Honey Albela, Iftikhar Thakur, Nabeel Gabol, Azhar Rangeela and Wahdat Rameez rhyme Naat were part of this ceremony.