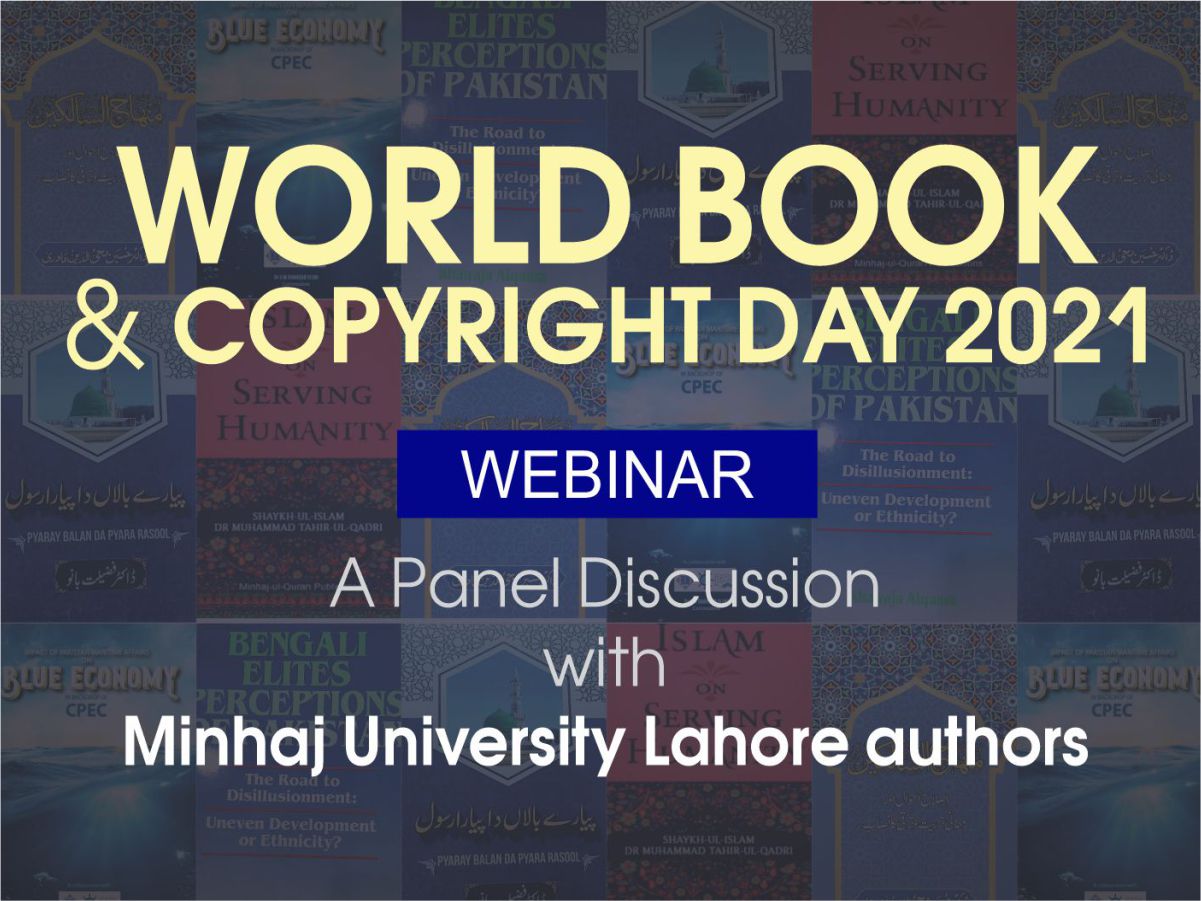 CELEBRATION OF WORLD BOOK & COPYRIGHT DAY….
A PANEL DISCUSSION OF MUL'S AUTHORS…!!!!
Seekers Library & Reading Society (SLRS) of Minhaj University Lahore arranged a webinar in connection with the celebration of World Book & Copyright Day 2021. Worthy Vice-Chancellor, Dr. Sajid Mehmood Shahzad, Dean, Faculty of Social Sciences & Humanities, Prof. Dr. Khawaja Alqama, Head, School of Urdu, Dr. Fazeelat Bano, Director, Laurel Home International Schools, Mr. Ali Waqar Qadri, Director, Farid-e-Millat Research Institute, Mr. M Farooq Rana addressed the webinar. The speakers said that World Book and Copyright Day is an occasion to pay a worldwide tribute to books and authors and encourage people to discover reading pleasure.