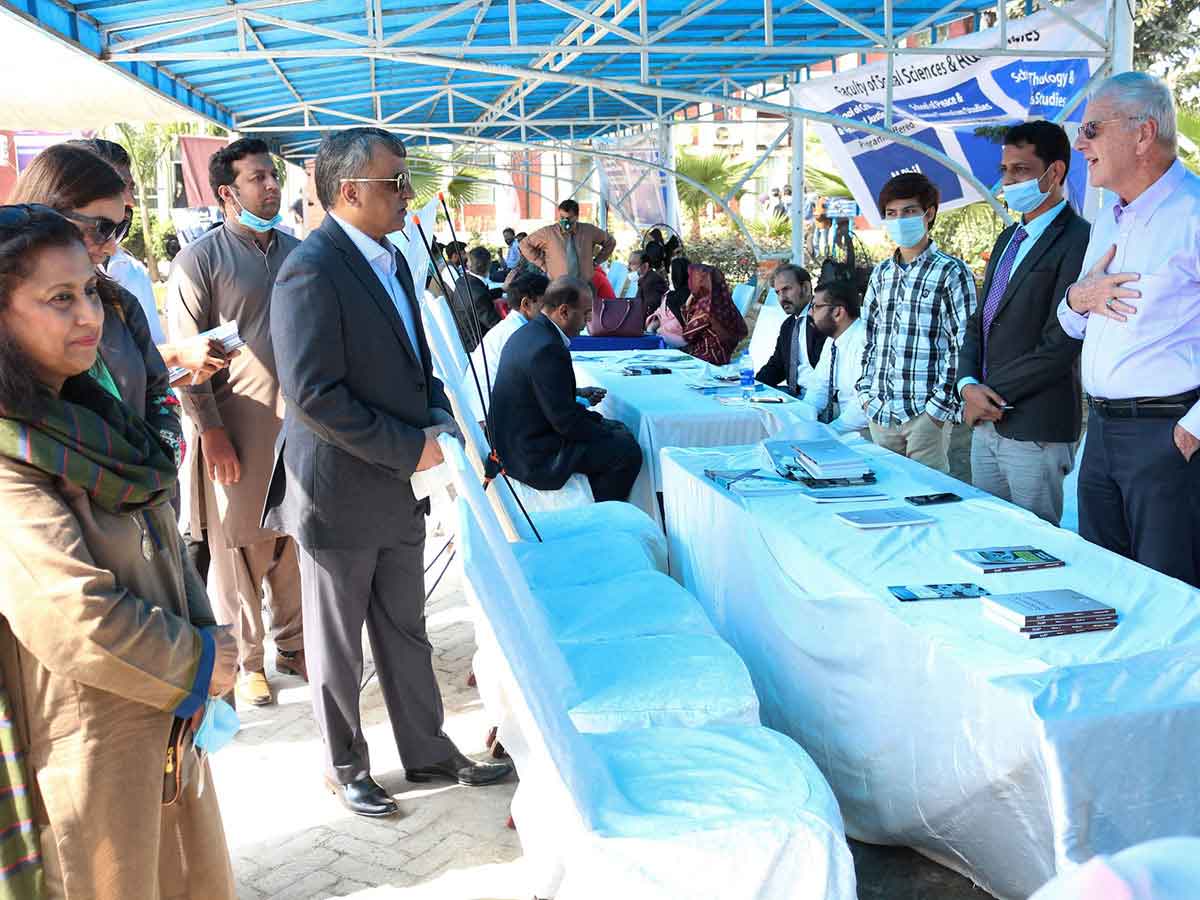 Minhaj University Lahore organized an Admissions Open Day for students and parents on 27 February 2021. A large number of students visited the campus. Many of the students Secured their admissions at the spot. Faculty members and admission office staff were present for guidance and counseling. Worthy Vice Chancellor Dr. Sajid Mahmood Shahzad visited the Stalls.
Information desks of 32 schools were set up, where the students got on spot comprehensive information about the various degree programs and campus life. The visitors appreciated the facilities, innovative buildings, equipment and architectural technology, dynamic shape, and key features of the Library & Resource Center.

The students who visited the Seekers Club desk and by meeting the ambassadors of Seekers Club were motivated by the capacity building and skill development, co-curricular activities, and events of the university. Many students from the sports community were fascinated to see all range of sports facilities of international level. Visitors from the professional background have shown their due interest in the School of Peace & Counter-Terrorism, School of Theology & Religious Studies, and School of Criminology & Criminal Justice System.

The students showed deep interest in various skill enhancement courses of the International Center of Excellence (ICE), especially in Spoken Arabic for Business, Spoken English for Beginners, Extended Graphic Designing, and various Executive Online Training.