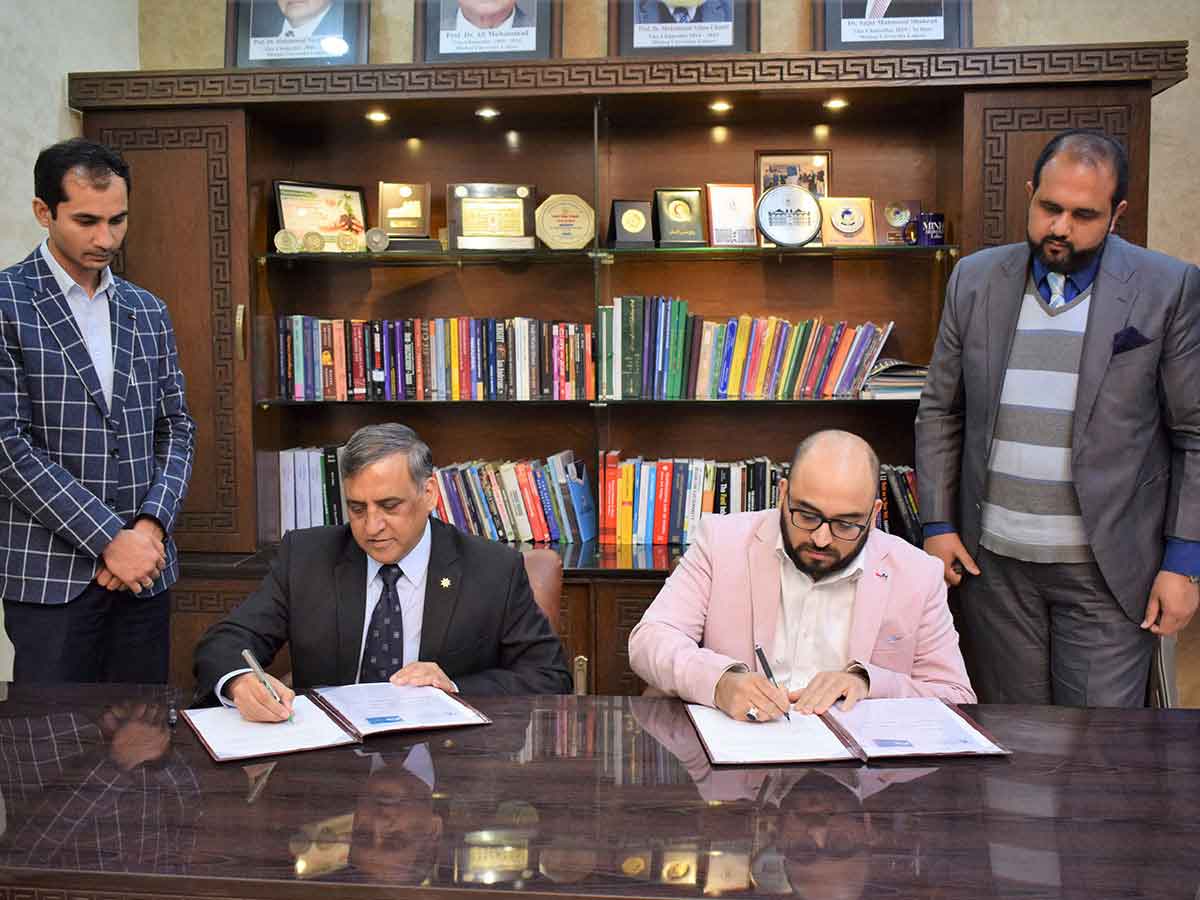 An easy way for MUL Students to get admission in the United Kingdom.
MOU BETWEEN MUL AND MINHAJ COLLEGE, UK...!

A Memorandum of Understanding between Minhaj University Lahore and Minhaj College Manchester (UK) was signed at VC Office. Honorable Deputy Chairman Board of Governors Minhaj University Lahore, Dr. Hussain Mohi-ud-Din Qadri, Worthy Vice-Chancellor, Dr. Sajid Mahmood Shehzad, and Principal Minhaj College Manchester (UK) Tehseen Khalid attended the ceremony. According to the MOU, students of MUL will take admission in different educational courses offered by Minhaj College Manchester (UK).
After enrolling in different degree programs and diplomas, students will get 2-year education in Pakistan, and in the third year, they will go to the UK to complete their education at Minhaj College of Manchester. Students will also be able to obtain a work permit.