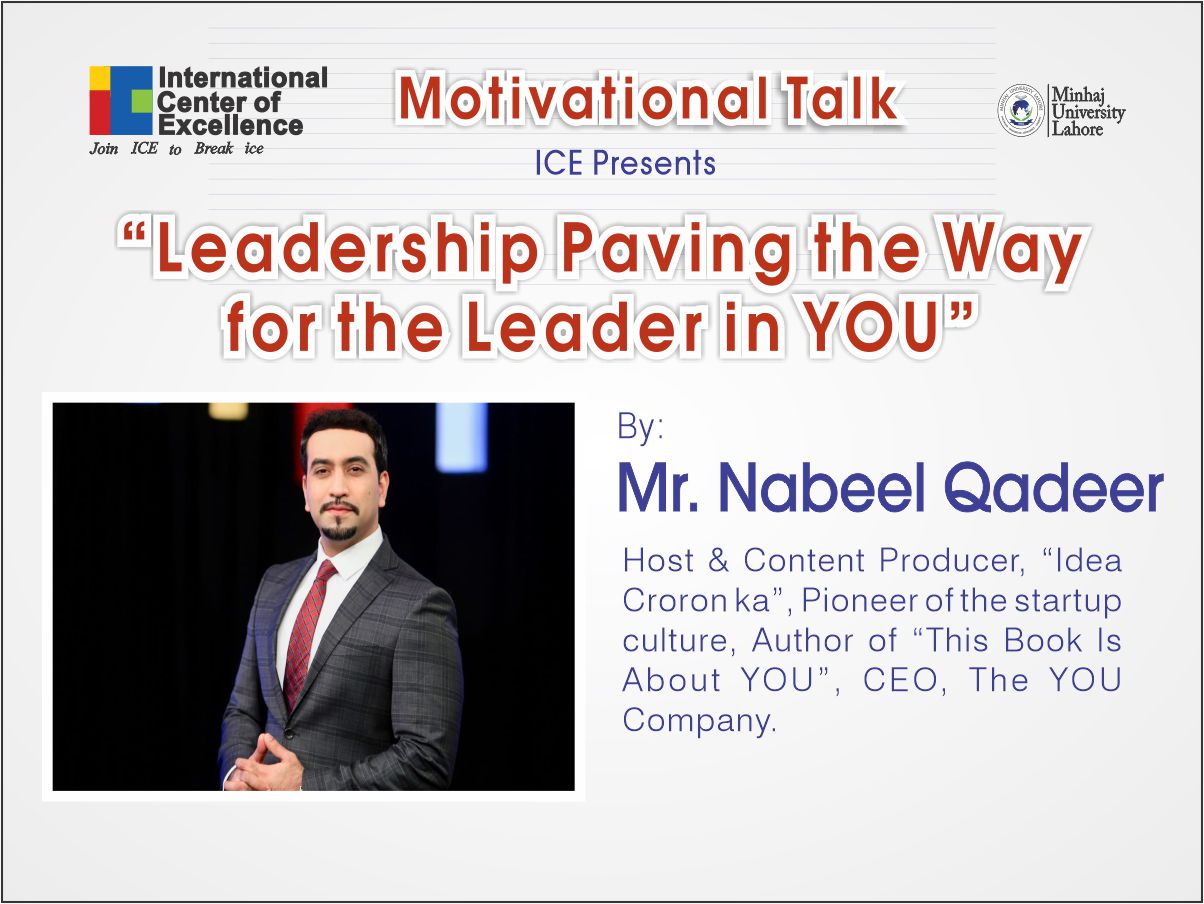 ICE has the distinction of bringing key market expertise to MUL thereby by giving adapted benefit to the marginalized populace...Our speaker, Mr.Nabeel Qadeer, is a motivator par excellence...
Host & Content Producer, Idea Croron Ka
Author, This Book Is About You
ICE feels privileged to be selected as the forum that will be bringing in Mr.Nabeel Qadeer to Minhaj University Lahore and for introducing the effective way of mobilizing the start up culture by building up the "inner self of motivation" of the said demographic...
The main topic of the TALK will be, "Leadership paving the way for the Leader in YOU"...
Looking forward to seeing all of you there*
Date: Wednesday, 25th November, 2020
Location: Marquee 1, Ibnekhuldun Block, Minhaj University Lahore
*This seminar is only for Minhaj University Lahore students...
Join ICE to avail opportunities like these...keep yourself posted to our pages & updates regularly...