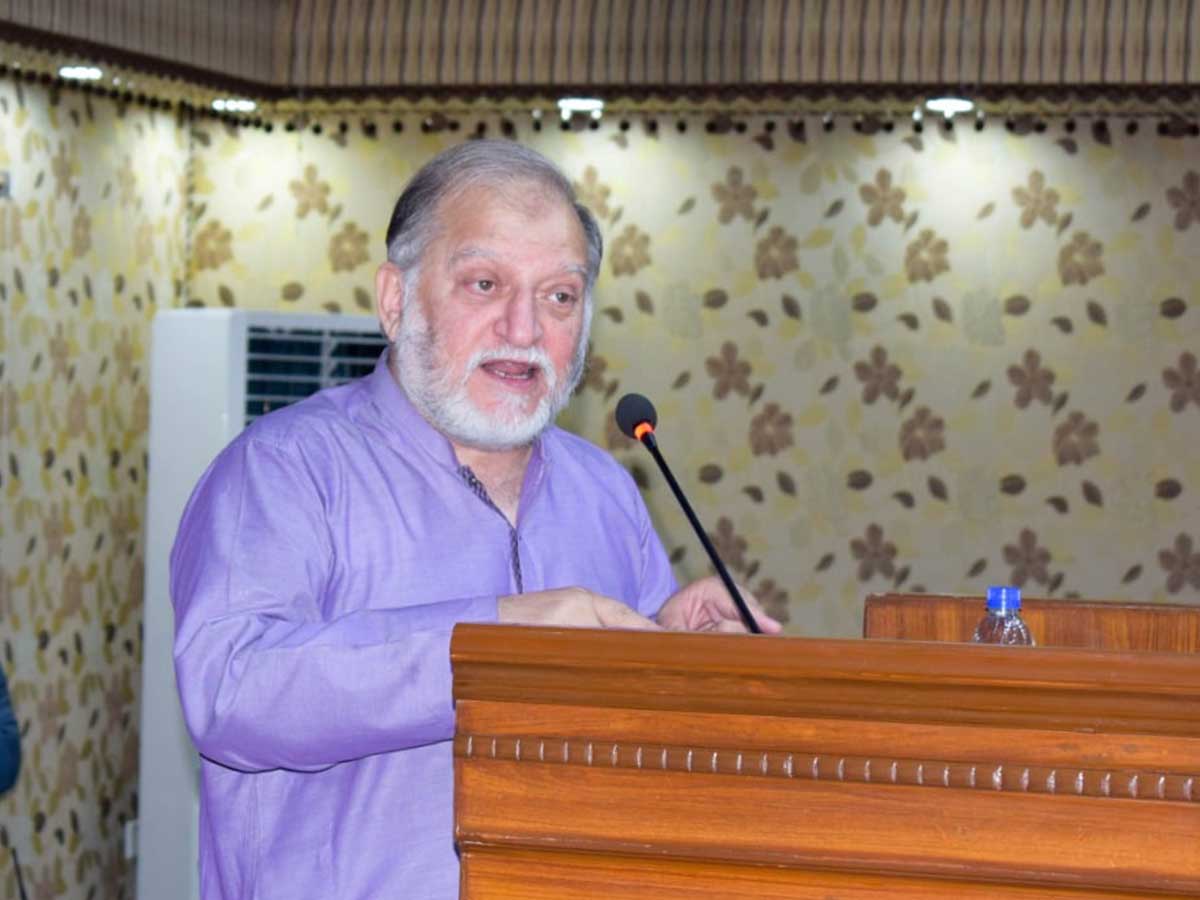 Minhaj University Lahore arranged a one-day seminar. Renowned Columnist, analyst Oriya Maqbool Jan was the Guest Speaker. The Topic was "Unbridled Social Media, the 5th Generation Warfare and the Responsibilities of today's Educated Youth". Worthy Vice Chancellor Dr. Sajid Mahmood Shahzad and a large number of faculty members and students participated in the seminar. The Guest Speaker delivered a great lecture. He appreciated the vision of MUL who has been dispensing education within the Islamic parameters. He said that education plays a vital role in ascertaining the directions and approach towards life. But it is a matter of sheer concern that today the perception of education is just limited to captivating a degree.

Dr. Sajid Mehmood Shahzad, Vice-Chancellor said that the objective of Minhaj University as per the ideology of Prof. Dr. Tahir-ul- Qadri, Chairman, BOG-MUL to educate our youth with all-encompassing character building and enabling them to face the challenges of real-life by holding the moral and ethical values. To be a true and outstanding human one needs to bring revolution in oneself by shunning negativity and then one can bring productive revolution to build up a strong Pakistan with national cause and patriotism. God willingly, Minhajains are well prepared to full fill their national responsibilities as a role model.

Oriya Maqbool Jan also met with the Honorable Deputy Chairman Board of Governors, Dr. Hussain Mohi-ud-Din Qadri in his office. During the meeting, Oriya Maqbool Jan appreciated the efforts of Chief Executive & Chairman Board of Governors, Shaykh-ul-Islam Prof. Dr. Muhammad Tahir-ul-Qadri for the promotion of education in Pakistan. Worthy Vice Chancellor Dr. Sajid Mahmood Shahzad was also present at the occasion.