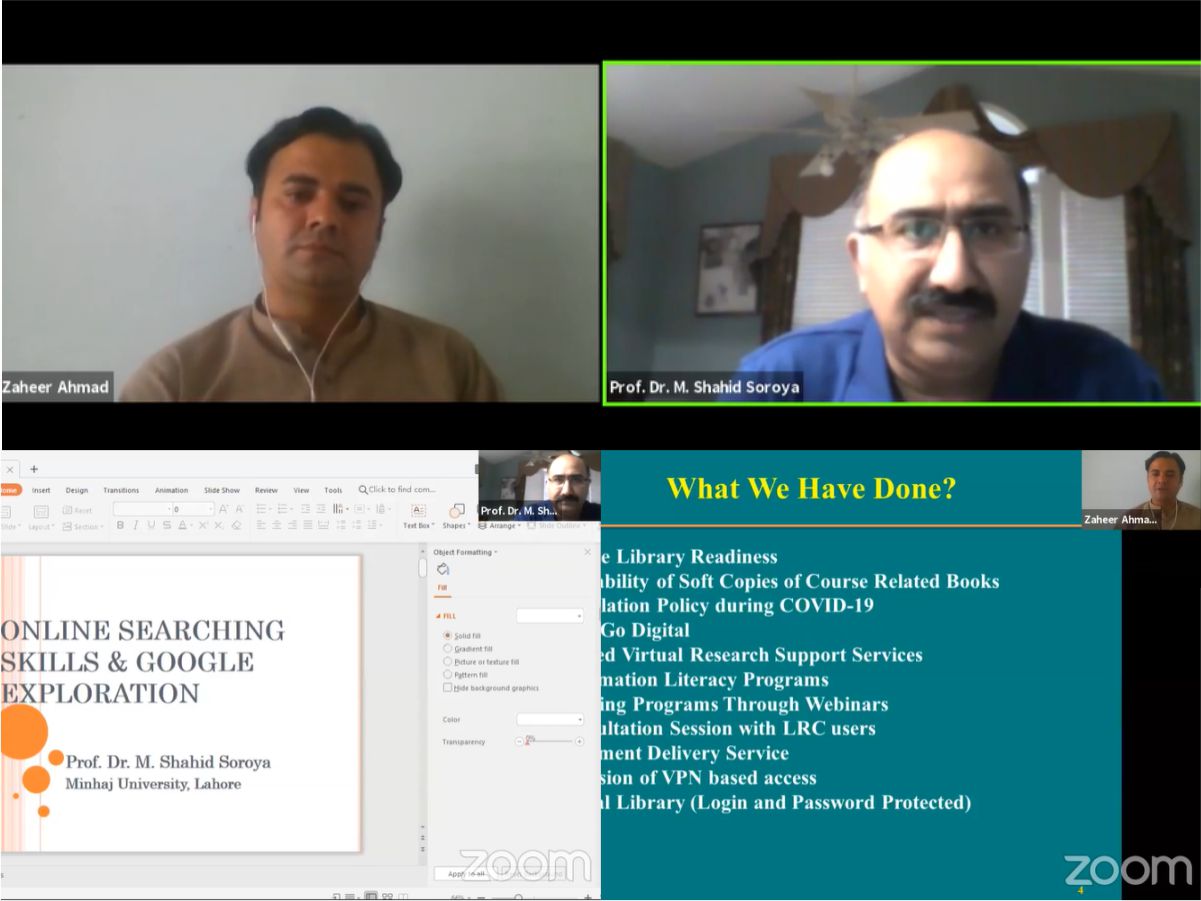 Library & Resource Centre (LRC) of Minhaj University Lahore organized a webinar on "Library Beyond Walls" on June 2, 2020. The entity of the session was to deliver awareness about online resources/services.
The first session was addressed by Prof. Dr. Muhammad Shahid Soroya, Pro-Vice-Chancellor (MUL). He practically instructed the participants how to extract relevant information from the flood of information. He stated that resilient information on literacy is essential to students for scholastic research success. While elevating the concept of refining research skills, he added that evaluate the information found in your resources based on accuracy, validity, appropriateness for needs, importance and subject-based context.
The second session was delivered by Mr. Zaheer Ahmad, Director Libraries (MUL). While addressing, he said that the libraries needs to be reshaped keeping in view the COVID-19 pandemic and its implications. His practical session was about the resources and services which LRC has and how these can be availed to fulfill the information needs. He further added that the LRC is providing soft copies of course-related books, revised circulation polices during COVID 19, started virtual research support services and access to subscribed and open resources.
The viewers while commenting said that LRC Webinars enriched our understanding about LRC resources/services and have broadened our horizons.