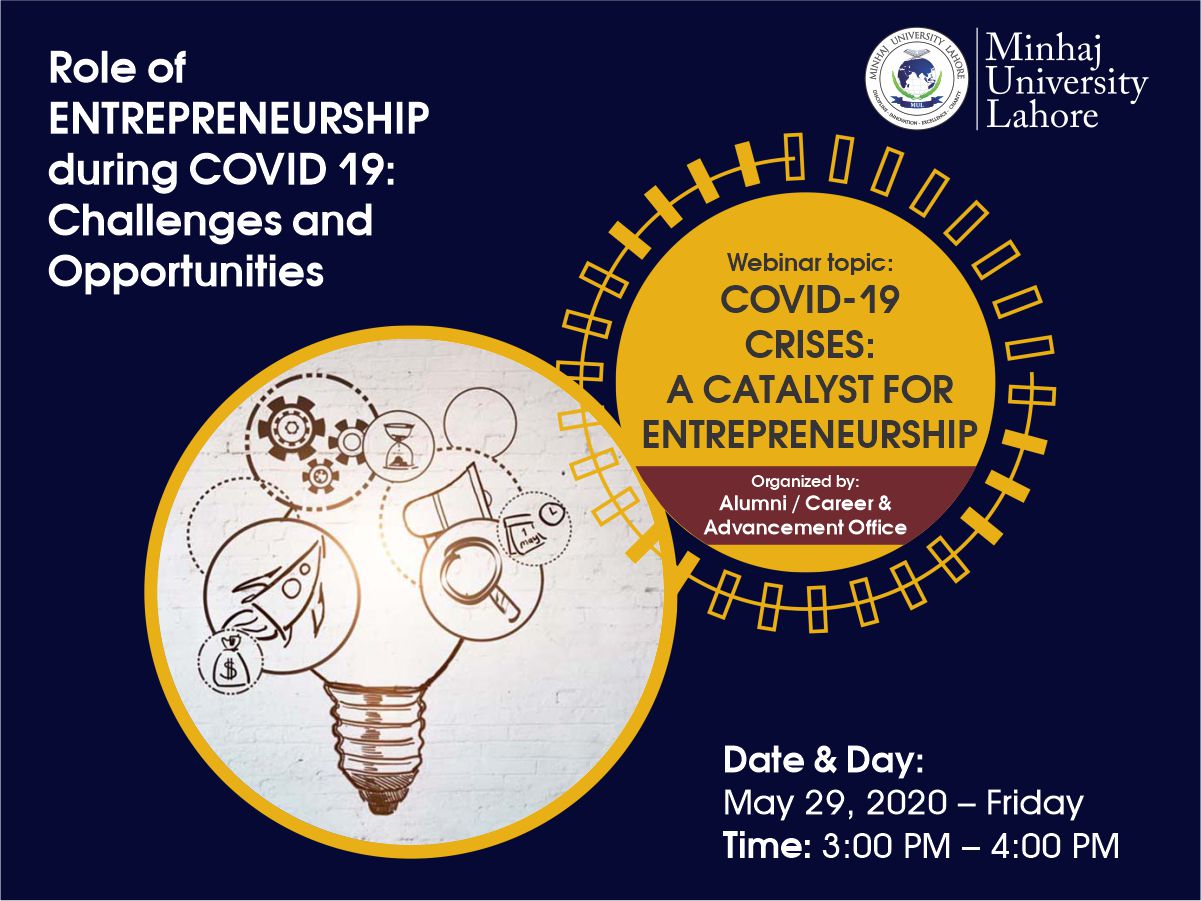 Alumni/Career & Advancement Minhaj University Lahore has been organizing a webinar to keep the MUL community, students and alumni updated with entrepreneurship opportunities during the spree of COVAD-19.
In this connection, Alumni/Career & Advancement is organizing a webinar "COVID-19 Crisis: A catalyst for Entrepreneurship" on Friday May 29th, 2020 at 3:00 pm through Zoom and Facebook live.
Advancement Office always strives to florish the spirit of entrepreneurship among its community. The purpose of this session is to provide awareness to the students/alumni about online earning opportunities, use of digital media platforms as a mean of earnings and to bridge the gap between online jobs and MUL student/alumni.