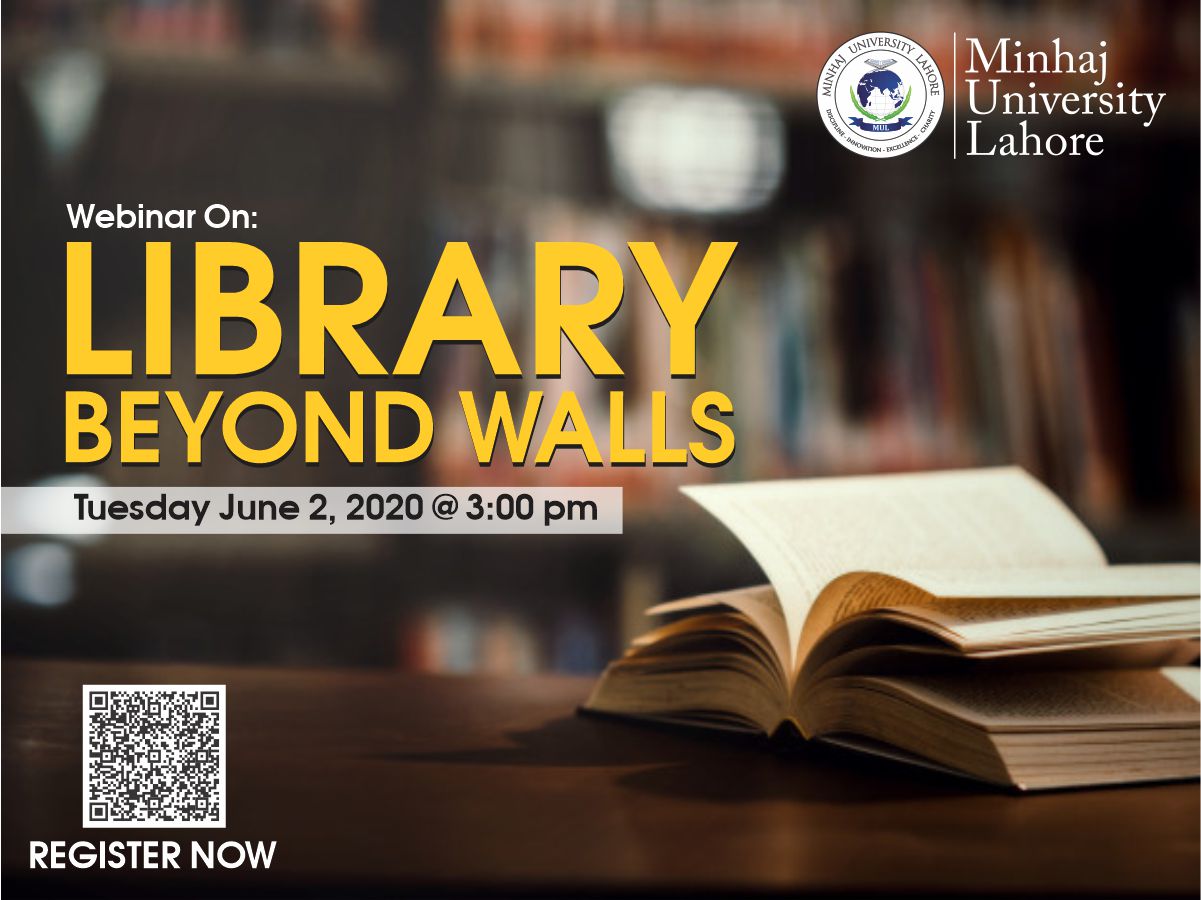 Minhaj University Lahore has been organizing a series of online training to keep the faculty members, students and researchers intact with academia during the spree of COVID-19.
In this connection, the Library and Resource Center (LRC) is organizing a webinar "Library Beyond Walls" on Tuesday June 2, 2020 at 3. 00 pm through Zoom Platform.
The purpose of this session is to provide awareness about online resources/services, digital literacy and bridge the gap between use and information. Brochure of the webinar is also attached herewith.
Resource Persons
Prof. Dr. Shahid Soroya
Zaheer Ahmad
All LRC staff will be available to respond your questions and queries.