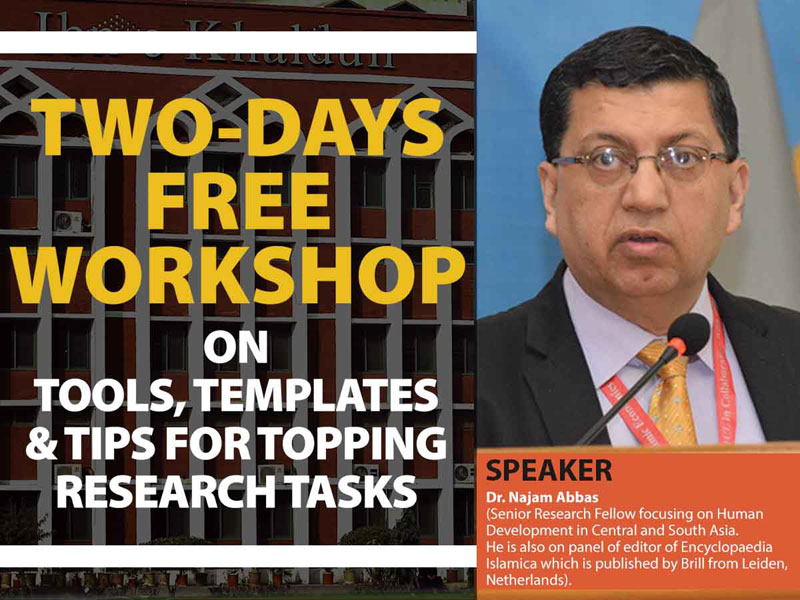 A 2-days workshop is being offered for M.Phil. & Ph.D Scholars of Minhaj University Lahore by a UK based expert Dr. Najam Abbas in qualitative research for transferring some state-of-the-art tools and templates to enable purse and produce research effectively taking advantage of pro-active, participatory pedagogy enhanced with practical activities and exercises.
view details
---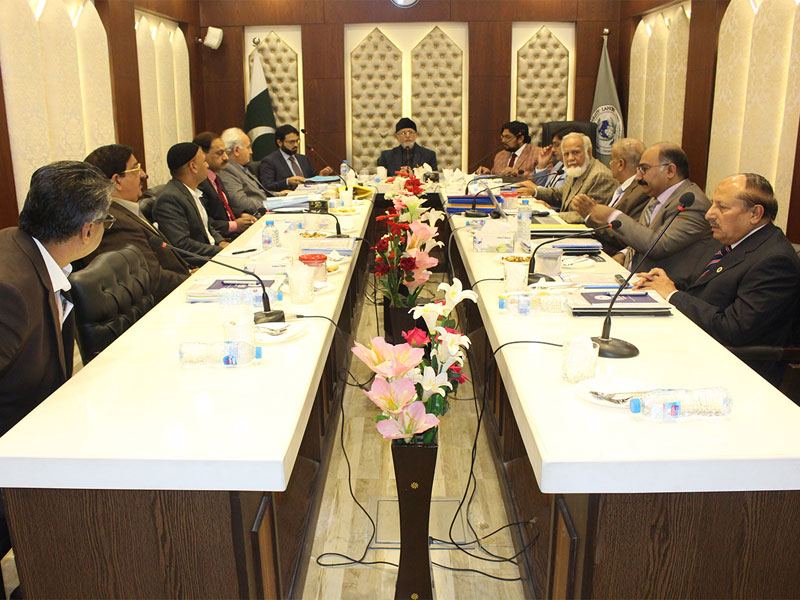 The members BOG including Dr. Hussain Mohi-ud-Din Qadri, (Deputy Chairman, MUL), Dr. Hassan Mohi-ud-Din Qadri (Chairman, Supreme Council, MQI), Barrister Amir Hassain (MPA, advocate, Supreme Court of Pakistan), Prof. Dr. Hamid Saeed (Registrar, F.C.C University Lahore), Dr. Muhammad Shahid Soroya (Pro.Vice Chancellor), Brig. (R). Iqbal Ahmad (Vice President, MQI), Dr. Shahbaz Shamsi ( Director PHEC), Mr. Khurram Nawaz Khan Gandapur (Secretary General, MQI), and Col. (R). Muhammad Ahmad (Registrar, Minhaj University Lahore
view details
---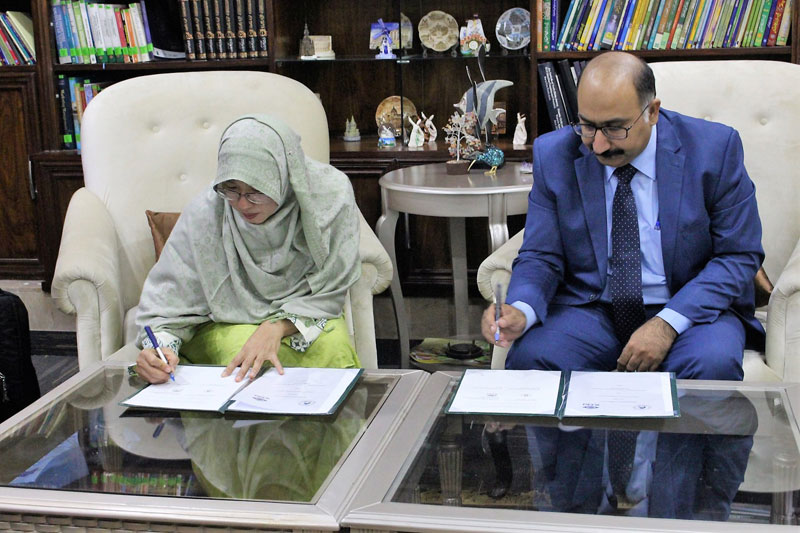 Minhaj University Lahore has signed another Memorandum of understanding with TAZKIA University College of Islamic Economics, Indonesia. The MOU was signed by Dr Murniati Mukhlisin, M. Acc, Rector of TAZKIA and Dr Shahid Soroya, Pro Vice-Chancellor MUL. The following officials were present in this event: Dr. Hussain Mohi-ud-Din Qadri, Deputy Chairman BOG, Prof. Dr. Aslam Ghauri, Vice Chancellor MUL, Dr. Khurram Shahzad, Director Academics Minhaj University Lahore. This MOU will ensure exchange of human resources on Islamic Economics and Finance between Pakistan and Indonesia for the potential development of Islamic Economics and Finance Industry.
view details
---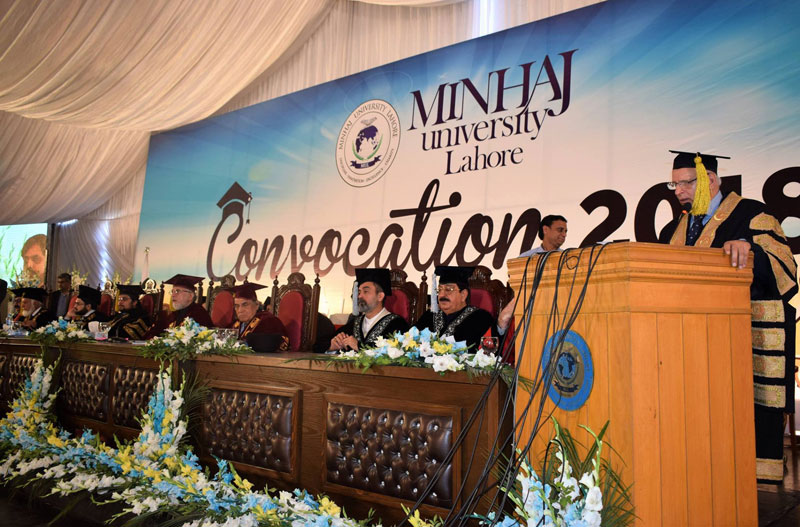 "Education cannot be put on the path of progression without using all the possible resources. He highly appreciated the laudable contribution of Sheikh.ul.Islam Dr. Muhammad Tahir.ul.Qadri Chairman BOG Minhaj University Lahore in the field of Education, Social Welfare and contemplating the various aspects of Religion in a thought provoking manner. The role of Dr. Tahir.ul.Qadri is highly commendable in the sphere of eliminating extremism. In this respect, he is unique and outstanding in the entire world".
view details
---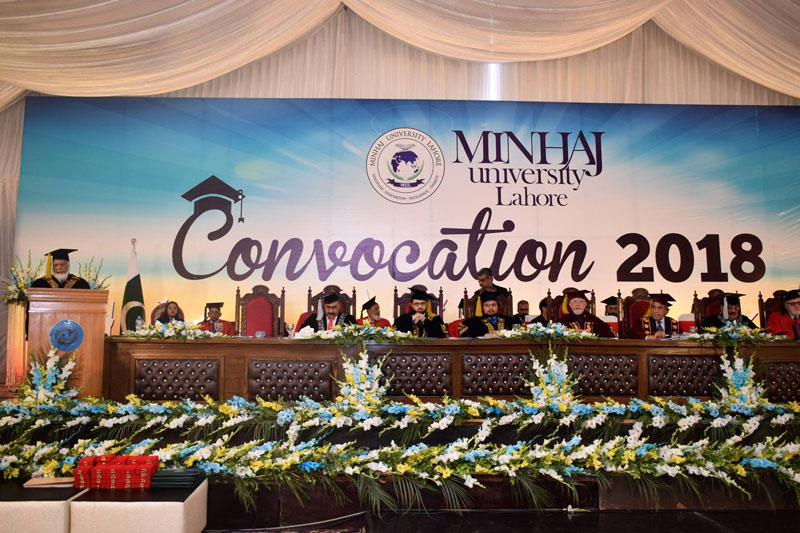 Sheikh.ul.Islam Prof. Dr. Muhammad Tahir.ul. Qadri congratulated all the students on their success. He expressed his gratitude and word of thanks to all the honorable guests for gracing the convocation. He stated that, the basic objective of education is to become a noble human with the spirit of serving humanity. Seek knowledge by taking it as obsession and passion. Any adultery in your thoughts which is related to materialistic gains would bring down your creativity to the lowest ebb, even if you are highly educated. Education needs is name of affection and love. It is that love with which you bow before Almighty. The understanding of education in its real sense is not possible without sacrifice of time, labor and studious efforts. Humbleness is gate way to be a knowledgeable person and which interns is a source of intuition.
view details
---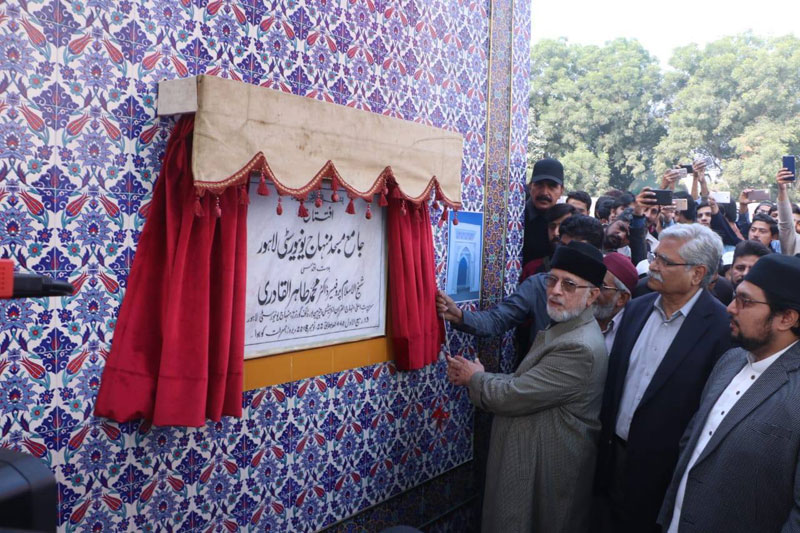 Dr. Muhammad Tahir Ul Qadri, Chairman Minhaj University Lahore inaugurated the Newly developed Jamia Mosque Minhaj University Lahore in Minhaj University main campus.
view details
---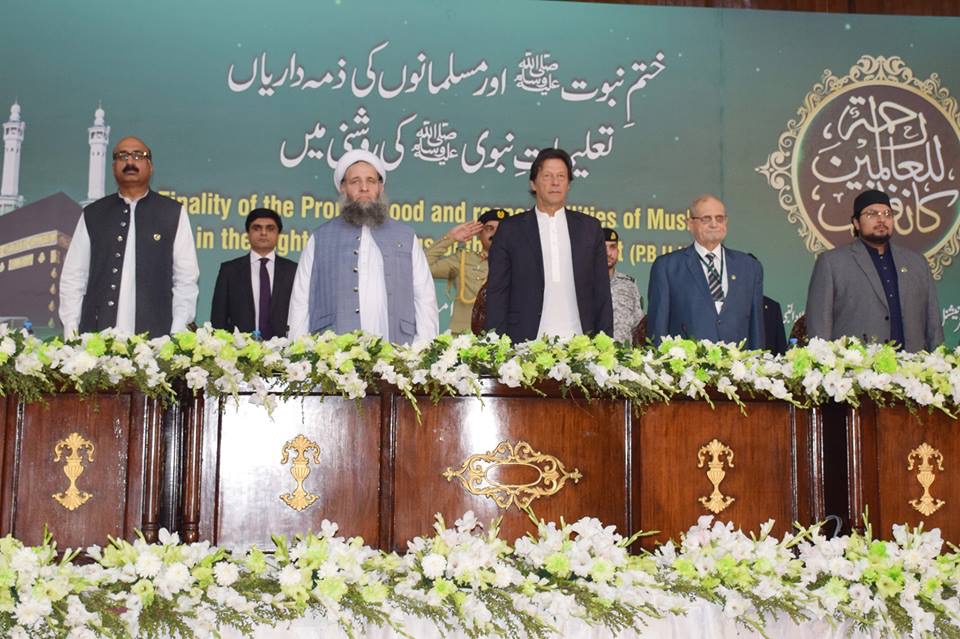 Dr. Hussain Mohi-ud-Din Qadri, Deputy Chairman (BOG), Minhaj University Lahore, Keynote speaker at the 2 days International Seerat un Nabi Conference held in Islamabad on 19th & 20th November, 2018
view details
---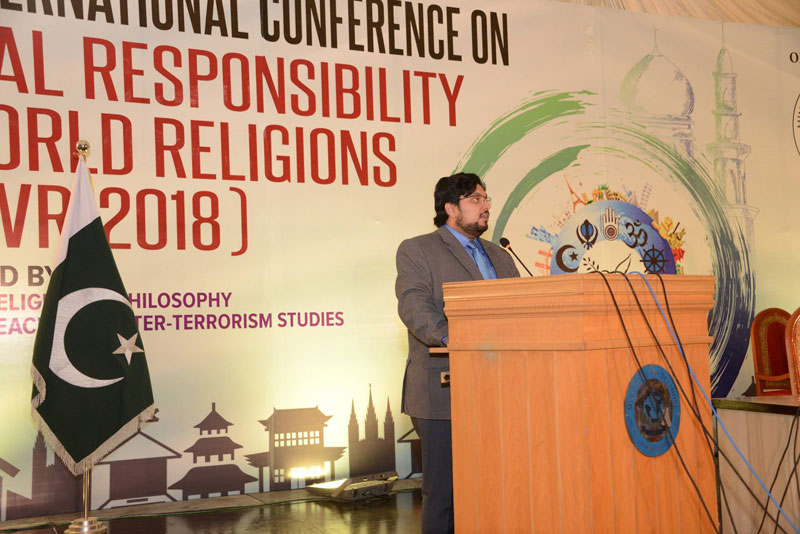 "The Government in power is on the same page for the very agenda of this conference. The government whole heartedly is for the entire harmony for all the religions, rights of minorities and act of tolerance. The Minhaj University Lahore, by holding conference on a very supreme issue that of "Social Responsibility and World Religions" has dispense its National and International patriotic responsibilities. This act of Minhaj University Lahore needs to be appreciated by standing ovation of all times to come"
view details
---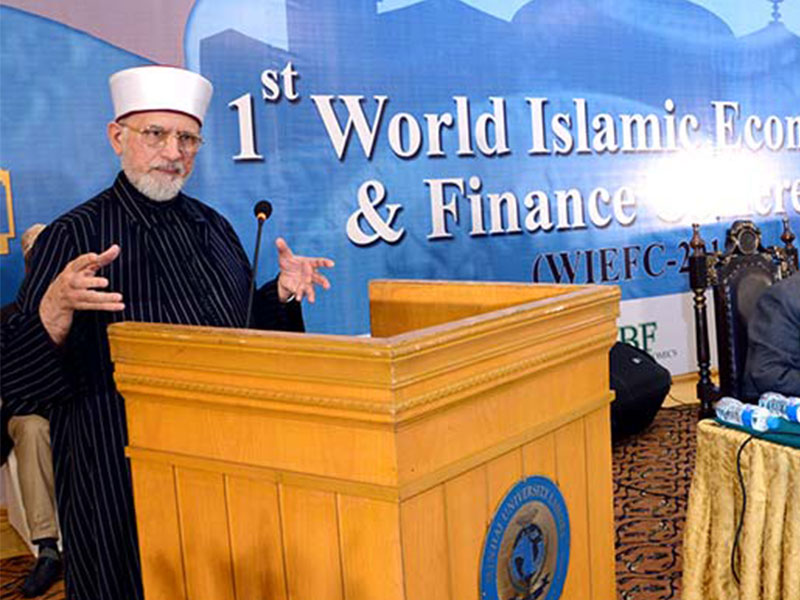 Dr Muhammad Tahir-ul-Qadri, the chairman of Board of Governors of Minhaj University Lahore and patron-in-chief of Minhaj-ul-Quran International, addressed the 1st World Islamic Economics & Finance Conference held at a local hotel under the banner of Minhaj University Lahore (MUL). He said that the Islamic banking sector has been expanding in the world and the monetary size of this sector has crossed $ 1 trillion with an average growth rate of 15% to 20% per annum.
view details
---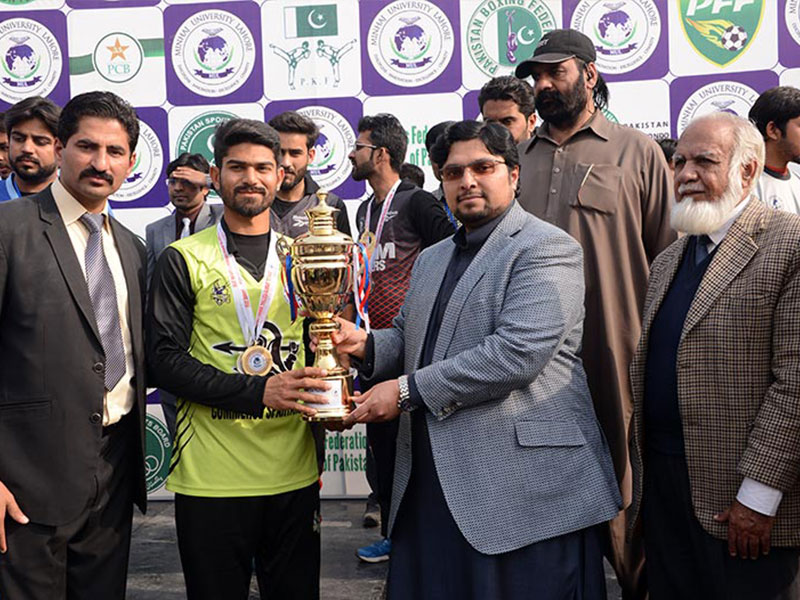 A seven-day sports week held under the banner of Minhaj University Lahore came to an end. The event was attended by over 100 male and female students. 12 female cricket teams took part in the sporting events. Former cricketing greats, Abdul Qadir, Abdul Razzaq and Sana Mir, former captain of Pakistan Women Cricket Team gave away the prizes and shields to the winning team and the best performing cricketers.
view details
---